Game Changers | Kick Pipe & Drape to the Curb
by Clarity Experiences, on Mar 01, 2017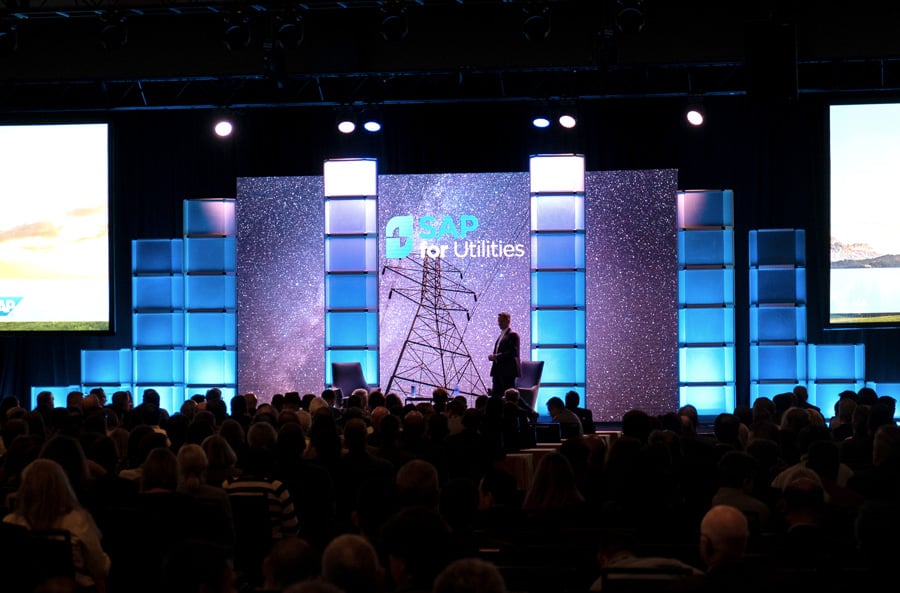 Changing the environment of your event space is a great way to enhance attendee engagement. Change up the room and your attendees will notice. Entering a room that looks different stimulates the brain and triggers a more alert and attentive state.
For years, pipe and drape has been the standard backdrop of the corporate meeting space, and for good reason. Pipe and drape is cost effective, easy to transport, and adaptable to any space. But, times are changing and attendees have seen the pipe and drape backdrop a thousand times.
3 Ways to Change Your Meeting Space:
---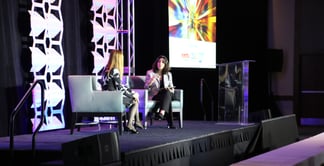 1. SCENIC - Scenic is a great way to enhance your meeting space on a budget.. There are many different types of scenic options that are moldable to your meeting space. Many of these pieces act like Legos™ or building blocks, allowing you to build and customize the space regardless of room size or layout allowing you to distract from or all together eliminate pipe and drape.
---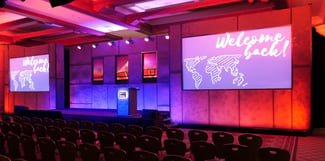 2. HARDSET – "Hardsets" as opposed to a "soft sets" (aka: pipe and drape) offer a more elevated brand image. Hardsets can have a variety of surface textures and looks that fit with the theme of the company or event. The hardset increases the overall impact of the room and elevates the brand in the eyes of the employees and customers. The hardset look has been the standard approach in Europe for many years, it is time to make that change in the United States.
---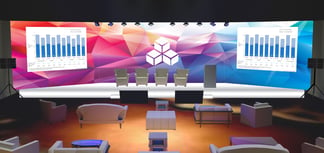 3. LED – You may be familiar with LED walls, but are you familiar with an LED backdrop? The benefits of LED backdrops are they're moldable to your space and changeable throughout your conference to support your brand and presenters, and leverage engaging content to grab your audience's attention. The key to the LED set is engaging content. With great content, LED brings your attendees into a whole new space every time they enter the room. Here is a basic illustration to give you an idea of the control you have with LED.
---
CONCLUSION: Changing the environment of your meeting space will improve the overall impact of your event, and there are affordable options to do this. If you don't have the budget, get creative, or leverage your resources (namely us) to find a solution that works for you your event.
Looking for an AV partner that thinks outside of the box? Schedule a phone appointment with our sales team to have a conversation around your event.