Top 5 ways to avoid a CLM as an Event Planner in managing Event Production
by John Fischbeck, on Mar 02, 2016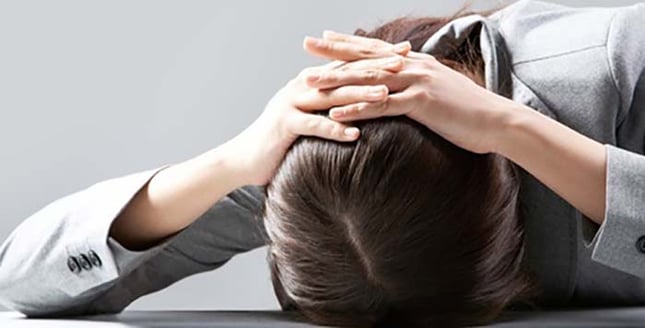 ---
Top 5 ways to avoid a CLM as an Event Planner in managing event production
Its a catchy title but its brutally true. If the event comes off without a hitch all is good! If it doesn't? Not so much. There is a reason the career path of the Event Coordinator was voted 5th most stressful jobs in America by Business News Daily for 2015.
---
My Event Production Meeting:
I spent my morning in a sales meeting with a prospective client today thinking about our industry and the chaotic nature of live events. With the number of moving parts especially with the audio visual services aspect of event production, things can spiral out of control quickly. Its up to the AV production team to minimize these hazards, but the event planner bears the brunt of the blame. I never said it's fair.
What got me thinking today in my meeting was the far reaching impact of making sure 'the stuff' works right and the disastrous ripple effect if it doesn't. The customers we were meeting with were very articulate in describing their challenges. Their experiences were so vivid in describing 'that look' that you get from an executive at that precise moment when things aren't going good. The tech try's to give 'the look' back to the executive of "relax we are going to get it working shortly so please just relax". But, many times 'that look' from the tech can be interpreted by the exec as an unmatched urgency of the situation.
What resonated with me in the conversation was the far reaching aspects of a failed experience. Think about it, with a $200,000 investment in exhibit design, equipment rental and labor combined with thousands of hours of preparation to wow a customer at that precise moment is wasted or worse.
In the AV business it either works the way you planned, or if it doesn't - your a bum. The analogy of a football kicker comes to mind. A kicker is seldom remembered for the field goals he's made, but the field goals missed we will remembered forever.
In the video below listen for the ques relating to the number of variables that can go wrong relating to keynote speaking. This is only a small aspect of the event but its some vivid insight into whats going on in the mind of the speaker.
To keep nerves in check, consider these five recommendations to maintain calm and your job security when it comes to audio visual services and event production.
Don't be greedy:

As a meeting and event planner be the responsible person in the room. Make sure your providers aren't reaching beyond their ability or biting off more than they can chew.

Measure twice and cut once.

Nothing beats preparation and testing. If your provider asks to come a day early to test which is part of our process at Clarity please let them. The impact on the attendees, presenters, and planners will be worth the effort.
Too many moving parts spoils the pot: If things can go wrong they will. Don't rely on hope. Make sure the processes aren't too complicated. Live event's are tricky and the impeding variables to your success are many. Do yourself a favor and minimize the moving parts.

Put your career first and trust your intuition:

If your audio visual provider is telling you that its going to work but the technology has failed three of the last 5 times be vocal and get your provider to show you plan B or C. And most of all ensure these plans can be implemented quick and with precision and pay attention to the scramble factor. Does the plan B or C require the tech to run and grab an available laptop from the exhibit to plug into the hidden power cabinet after yanking on a few cords to get a network cable. That's way too disruptive and can kill the customer experience.

Focus on your event's experiential goal:

What do you want your customer to feel, see and hear to get them to 'buy what your selling', what do you want them to come away with. Be specific, and do it right. Focus on that 'one thing' you want them to feel. Don't overload their senses. We are humans and we can only process so much. Think about deminishing returns.
These recommendations can help you significantly in keeping a client satisfied. While this list is only a subset of a series of quality assurances relating to audio visual services and event production, none of these compare to making sure your AV provider understands its your backside on the line.
The meeting went well today and I think we may get the business as they are a fantastic brand and the team members we met were awesome. But the recap in risk management is something we can all benefit from when dealing with the perils of AV.
At Clarity our focus is on making the meeting planner successful. We focus our training efforts not only on ensuring the gear we implement works but more importantly we train our employees to walk in the shoes of an event planner. Empathy is paramount to become a Clarity team member its the basis of how we approach customer service.
As Greg Healy states in the video above "having the do whatever it takes attitude to delight customers" is not too much to ask of your AV provider. We wouldn't exist if it weren't for our event planners paving the way to allow us to work on great projects.
---

CONCLUSION:
It's totally acceptable and approprate for the event planner to take control of the expected outcomes of the customer experience if your intuition tells you to do so. Build success into the execution by not 'biting off too much' to make the experience enjoyable. Don't ever be fooled into thinking everything is going to go off without a hitch. Last but not least, from the outset of the planning and vision of the event stay focused on the single goal of the customer experience.
For more thought leadership on ensuring event planner success, checkout our blog.
Writings:
---